HORT 22.6 Cannabis Crop Production is available in Winter Term.
This class introduces cannabis specific botany and production requirements in both greenhouse and warehouse settings. Topics include: plant growth cycle, genetics, propagation, pest management, integrated crop management (ICM) and harvesting criteria under controlled environments. This class also introduces the chemical composition of cannabis and its importance from medical and recreational perspectives.
This course can be used an open elective for any stream in the PHC program.
Program streams
To be awarded the Prairie Horticulture Certificate from the University of Saskatchewan, you must complete all of the required core program courses, the courses specified for a particular stream, all of the necessary elective courses, and maintain an overall weighted average of 60%. Coursework must meet a minimum total of nine courses and be equal to a minimum 360 academic hours (36 credit weights); students registered with the SATCC and pursuing Landscape Horticulturist Apprenticeship Training require a total of eleven PHC courses. Note that additional coursework may be required depending on the individual streams and choices between 30 or 60-hour courses.
You make also take individual courses for personal interest or professional upgrading if you wish to pursue individual courses rather than completing the certificate.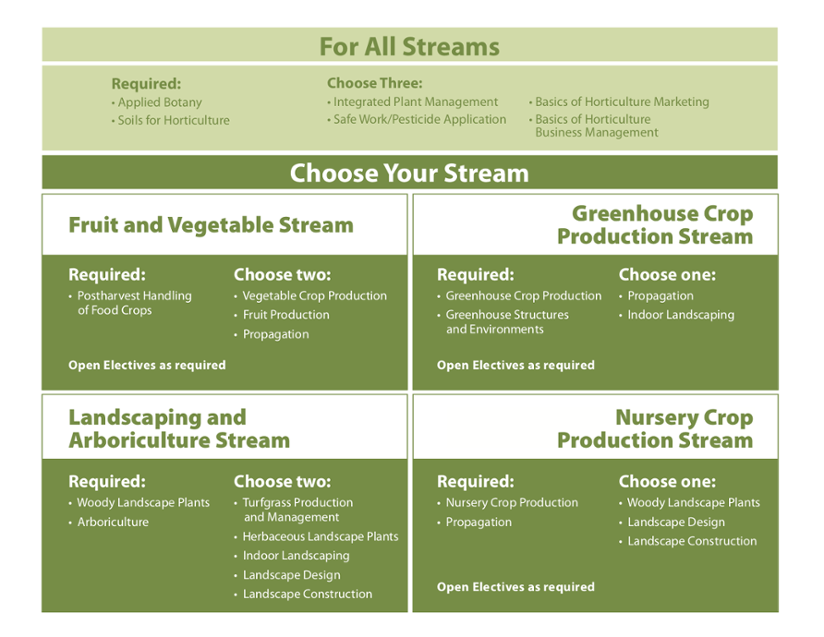 Course descriptions and fees
Remember: a non-refundable late registration fee of $35.00 per class will be assessed to students who register after the registration deadlines in each term. 
Late Enrolment in a Class Form
.
Note: Textbooks and prices are listed for informational purposes only and may be subject to change; review your class syllabus prior to any purchase.
Note: Only domestic tuition rates are listed in the below information; international student tuition differential rates apply.
*
This course is delivered through collaboration with Olds College of Agriculture and Technology.
+ This course is delivered through collaboration with Assiniboine Community College.
Registering in PHC consortium partner courses
As a USask student, you should follow regular registration procedures through PAWS for all classes in the PHC Program. The PHC Program Office will forward your registration information to the appropriate consortium partner. You will receive a confirmation of registration and course information directly from the consortium partner institution. You will not receive any course information from the University of Saskatchewan and will not access any content through PAWS. While registered with a consortium partner, you remain a University of Saskatchewan student.  All USask policies and procedures remain in effect (i.e. course cancellations and tuition deadlines, add/drop dates, exam procedures, academic integrity and student conduct, etc.).